Employment law can be complex and challenging to navigate, so it's essential to have an experienced employment lawyer. When protecting your business, an experienced employment lawyer can be a valuable asset. With their expertise and knowledge of the law, employment lawyers can help protect you against potential legal action while providing sound advice on managing employee issues.
Employment lawyers can help protect your business by:
Ensuring compliance with federal and state laws, regulations, and ordinances
Drafting contracts that clearly define the legal rights and obligations of both employer and employee and reviewing any employment contract
Negotiating severance agreements and making severance package reviews to ensure fair compensation for any terminated employees
Representing employers in disputes with current or former employees
Defending your business against unjust wrongful dismissal and termination lawsuits
Advising you on best practices for hiring, firing, and managing employees.
Guiding you in handling employee disputes, making an informed decision, making a termination clause, and the like.
Experienced legal counsel can be invaluable for protecting your business from expensive and time-consuming litigation. A legal team can help you understand workplace issues' complex laws while ensuring that your organization complies with all applicable legal requirements. They can also advise on how to best handle sensitive employee matters and ensure that you can make an informed decision fairly and lawfully.
Labour law firms have the relevant experience to deal with various workplace problems. The accumulated years and combined legal experience in appearing in courts can help potential clients or any employer deal with a host of employment and labor issues.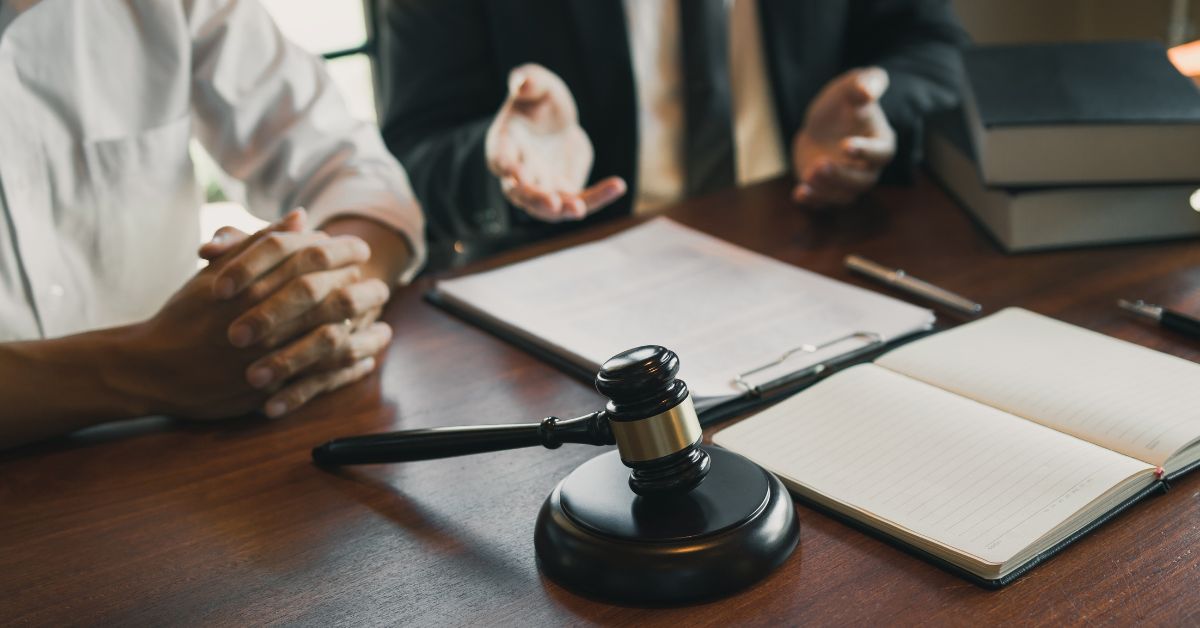 Many businesses face similar employment law issues, so working with a law firm with extensive experience with legal matters concerning employment rights and other labor law issues is essential. Here are some common employment law issues/concerns:
Ensuring Compliance with State Laws and Other Regulations
It's important to remember that many state laws have specific requirements for hiring, firing, and managing employees. An experienced employment lawyer can help you understand these regulations and determine which ones apply to your business. They can also advise you on how best to ensure compliance with all applicable rules and regulations. That is critical to avoid potential lawsuits and maintain a positive working environment.
Important Canada Laws and Regulations
In addition to state laws, there are also critical Canada-wide laws and regulations that your employment lawyer should be aware of. These include, but are not limited to:
The Canadian Human Rights Act
This Act prohibits discrimination in the workplace based on race, gender, age, sexual orientation, and other protected characteristics. It ensures that everyone is treated fairly and is equal in rights and law.
The Canadian Human Rights Act is a federal law protecting Canadians from Ontario and Toronto to British Columbia and every Canadian territory against human rights violations.
The law protects every citizen from discrimination based on race, national or ethnic origin, color, religion, sex (including pregnancy and gender identity), age, sexual orientation, marital status, family status, disability, or double jeopardy.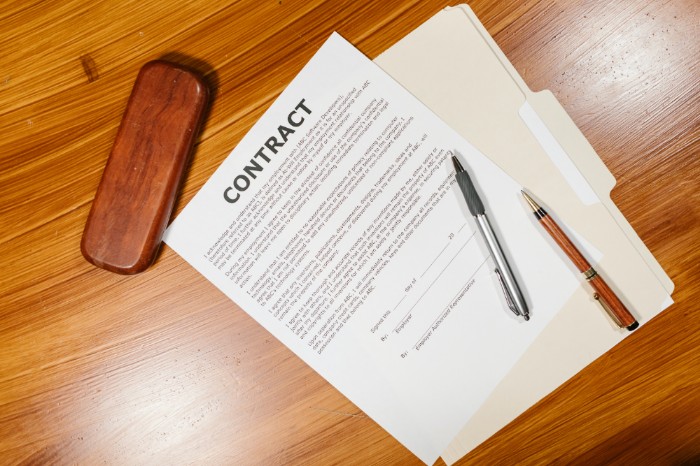 It specifically prohibits employers from denying employment opportunities to individuals based on their race, gender, or any other protected characteristics.
The Employment Equity Act
The Canadian Employment Equity Act is a federal legislation designed to improve workplace equity by ensuring that four designated group members, namely women, Indigenous peoples, persons with disabilities, and visible minorities, are given equal opportunities and treatment in the hiring process. The Act applies to employers with 100 or more employees and federally regulated industries.
The Personal Information Protection and Electronic Documents Act (PIPEDA)
In the digital age, protecting personal information from theft or misuse is increasingly essential.
Businesses and organizations are collecting more data than ever, but there needs to be a clear legal framework for how this data should be used and protected. Without a law, individuals have little control over their personal information.
The Personal Information Protection and Electronic Documents Act (PIPEDA) protects Canadians against the misuse of their personal information by businesses and organizations. PIPEDA sets out rules for how companies must collect, use, store, disclose and dispose of an individual's personal information to ensure that it remains secure at all times. That helps Canadians know that their private data is safe from unauthorized access or misuse.
The Canadian Labour Code is a federal statute that outlines the rights and responsibilities of employers, employees, and trade unions in federally regulated workplaces.
It sets out national standards for wages and hours of work, vacation pay, overtime pay, termination of employment, collective bargaining, workplace health and safety, disability insurance coverage, and more.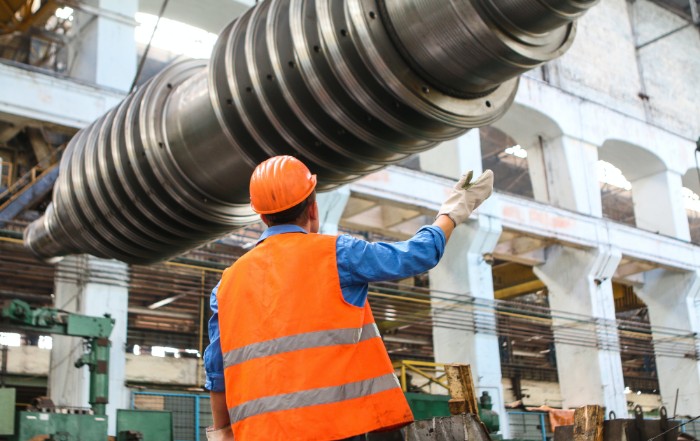 The Canada Industrial Relations Board enforces the Code, which ensures that employers and employees abide by its provisions. Furthermore, it serves as a foundation for provincial labor laws in areas where jurisdiction belongs to the provinces, like Ontario.
The Occupational Health and Safety Act
The Occupational Health and Safety Act (OHSA) is a federal law that provides employees and employers with responsibilities, rights, duties, and procedures related to health and safety in the workplace. It applies to employers in federally regulated industries such as banks, telecommunications, transportation, and Crown corporations.
The OHSA protects employees from workplace hazards, such as hazardous chemicals and dangerous machinery. It sets out requirements for employers to prevent workplace accidents or illnesses, including providing employees with the necessary safety equipment and training on how to use it. The Act also requires employers to investigate incidents that result in injury or death and develop procedures for responding to emergencies.
Provincial employment standards
The Provincial employment standards are laws establishing minimum working conditions for employees in the provinces.
These standards cover various topics, such as work hours, breaks and rest periods, overtime pay, vacation pay, termination notice requirements, termination pay, and more. They also regulate matters such as parental leave, sick leave, medical benefits, severance pay, and other benefits.
It is essential to be familiar with the provincial employment standards in your area and ensure that you comply with them, as failure to comply can result in significant penalties.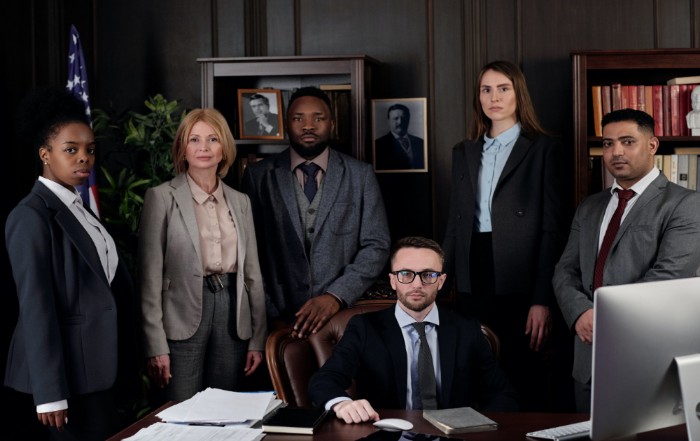 Drafting Contracts for Employers and Employees
The best employment lawyers can also be invaluable when drafting contracts for employers, employees, and independent contractors. These employment contracts should clearly define the rights and obligations of each party, ensuring that an employment agreement outlines all expectations and is in writing. An experienced lawyer will know how to draft a legally binding contract that protects your business's interests.
Labor lawyers can also give you expert advice on any workplace issue like sexual harassment, constructive dismissal, or anything pertaining to any employment relationship concerning workers and employers.
List of Contracts your Employment Lawyer Should Manage
Employment contracts and agreements
Non-disclosure agreements (NDAs)
Non-compete clauses
Severance packages
Termination letters
Trade secret and intellectual property protection
Workplace safety protocols
Guidance to avoid issues like having wrongfully dismissed employees.
Giving you representation, in the Ontario Labour relations board or Supreme Court, for instance
Negotiating Severance Agreements
When you terminate an employee, you must ensure they receive a fair severance package. An employment lawyer can help you negotiate a fair severance agreement that meets all applicable legal requirements. They can also provide invaluable advice on handling the termination process to avoid potential lawsuits from former employees.
How Employment Lawyers Represent Employers in Disputes
In addition to helping you negotiate severance agreements, an employment lawyer can represent your business in any disputes with current or former employees. They will have the legal expertise necessary to ensure that all claims are handled properly and legally. That can be invaluable for protecting your business from costly litigation.
Defending your business against wrongful termination lawsuits
In wrongful termination lawsuits, an employee alleges they were victims of wrongful termination from their job. An experienced lawyer can help you build a defense against these claims and ensure that your business remains protected from costly legal action. That is critical as these cases can quickly become expensive and time-consuming.
The Risks of Not Consulting an Employment Lawyer
When employers fail to consult an employment lawyer, they risk committing violations of labor laws. Employment laws are complex and vary from state to state. Employers may need to learn all their legal obligations regarding hiring, firing, compensating, or disciplining employees. Failing to comply with the law can lead to costly lawsuits, penalties, and fines.
Employers may also need to be made aware of the latest changes in employment laws that could impact their business. An experienced employment lawyer can advise on how to stay compliant with the law and help employers avoid potential legal risks.
Additionally, an employment lawyer can help employers create legally sound policies and procedures regarding hiring, terminations, and other employee matters.
Costs Associated with Hiring an Employment Lawyer
Having an experienced employment lawyer on your side can be invaluable for protecting your business. However, it is crucial to understand the legal fees associated with hiring one. Generally speaking, lawyers charge by the hour or according to a fixed rate based on the nature of the case. It's essential to get an estimate from any potential employment lawyers you consider hiring so that you understand the potential costs before making your decision.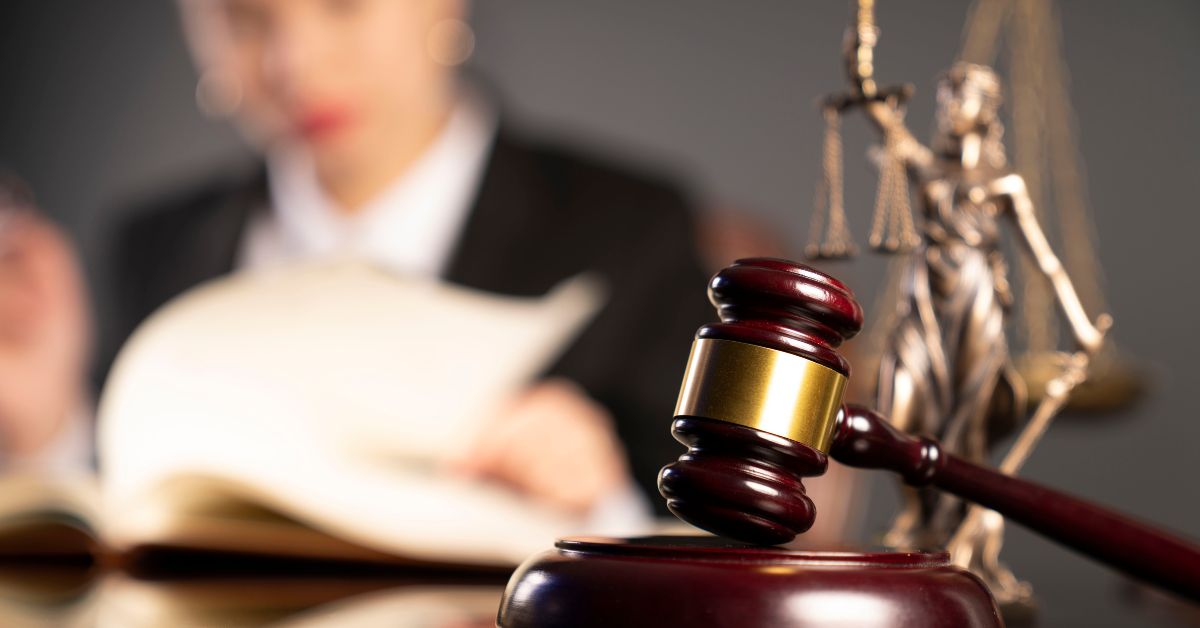 It's essential to understand the costs associated with hiring one. Though it may be costly, it is worth it for the peace of mind and protection they provide. Ultimately, having an experienced lawyer to handle any legal disputes can save you time, money, and stress in the long run. ​
Traits of a Good Employment Lawyer
When hiring an employment lawyer, it's essential to look for certain qualities to ensure you get the best legal representation possible. You can look into a directory of Toronto Employment Lawyers for a list, but you need to know them profoundly and see if they have relevant experience.
Here are some traits to look for in a good employment lawyer:
Knowledgeable and experienced – Make sure the lawyer you hire has experience dealing with cases similar to yours. They should have a thorough understanding of the relevant laws and how they apply to your specific situation.
Professional – A good employment lawyer should be courteous and respectful. They should provide sound, expert advice and not pressure you into making uncomfortable decisions.
Responsive – An experienced lawyer should always be available to answer any questions you have and provide prompt updates on the progress of your case.
Flexible – A good lawyer should be willing to work with you to find the best solutions for both parties involved. They should be willing to negotiate and develop creative solutions when necessary.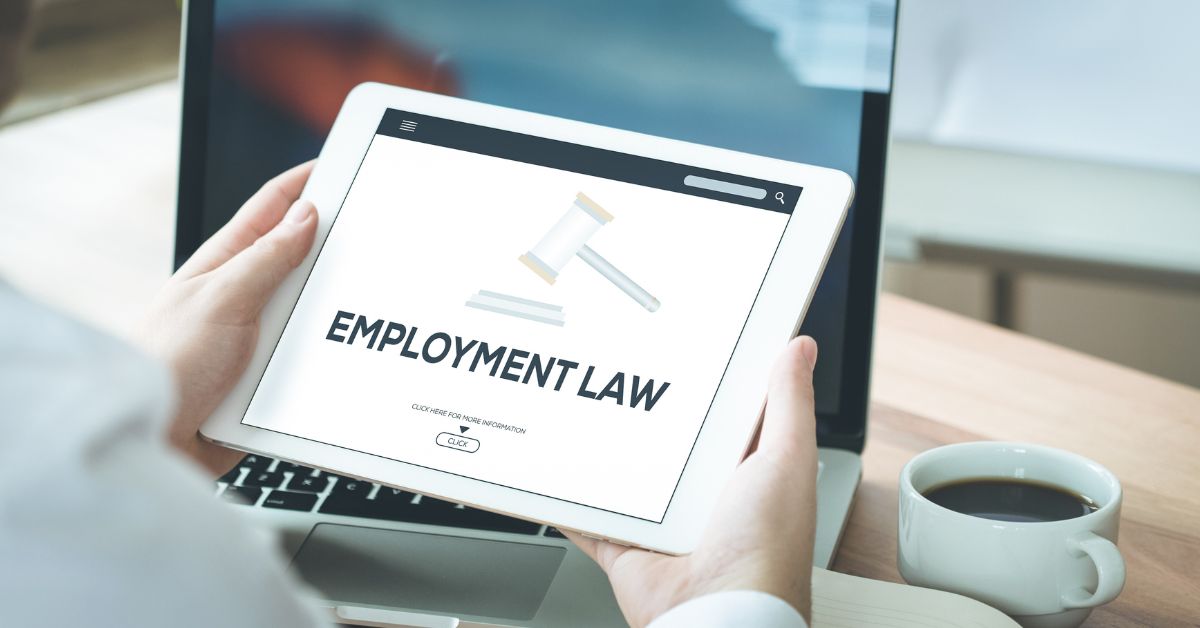 Finding an experienced employment lawyer with these qualities can be invaluable in helping you protect your business from any legal issues that may arise. With their expertise and guidance, they can help ensure that all is legal and in order.​
When is the Best Time to Hire an Employment Lawyer
It's never too early to consider protecting your business from legal issues. An experienced employment lawyer can help you understand the relevant laws and provide valuable advice on handling disputes.
Hiring an employment lawyer when you face a court case is a wrong decision. Remember that prevention is always better than cure. So hiring one to help you prevent facing a lawsuit is the best decision you will ever make.
The best time to hire an employment lawyer is not when you are preparing for a day in court for a potential claim or dispute. It's when you are starting your business. This way, you can ensure that you have the proper court representation in place when the time comes.
How To Work Effectively with Your Employment Lawyer
Establish clear communication
Before beginning work with your employment lawyer, it is essential to establish a clear line of communication between you and them. Ensure you outline all expectations in writing, which will help ensure clarity moving forward. It's also essential to ensure that both parties can easily access each other. Share contact details, such as email addresses and phone numbers, so everyone is reachable should any issues arise.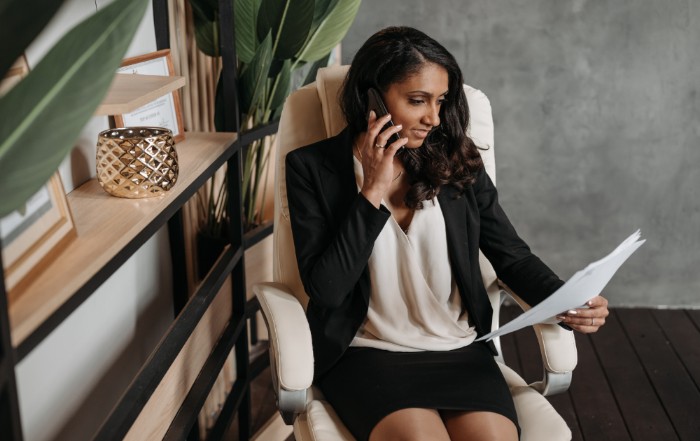 Have all relevant documents ready
Gather all pertinent information before contacting your employment lawyer. That includes pay stubs, copies of contracts, performance reviews from previous positions, and any information related to the dispute. Having all relevant documents ready before consultation with your lawyer can make the process more efficient and thorough.
Be honest with your employment lawyer.
Your employment lawyer is there to help you work through complex legal issues, so you must be truthful about any details surrounding your case. It includes being upfront about potential weaknesses in your case and any prior involvement in legal issues or disputes.
Ask questions and get clarification if needed.
Be bold to ask questions when discussing your case with your employment lawyer. If there is any part of the discussion that you need help understanding, make sure to get clarification before moving forward.
Follow your lawyer's advice.
Your employment lawyer will be able to provide insight into the legal process and suggest which steps you should take to resolve your case. It's essential to follow their advice as closely as possible to ensure the best outcome for your situation.
These tips can help you work effectively with your employment lawyer and get the most out of the experience. By establishing clear communication, being honest, asking questions, and following legal advice, you can simplify the process of resolving legal issues.
Final Thoughts
Having an employment lawyer is one of the best investments your business should acquire. Yes, it's an investment because having an employment lawyer can help you avoid potential legal issues and costly disputes.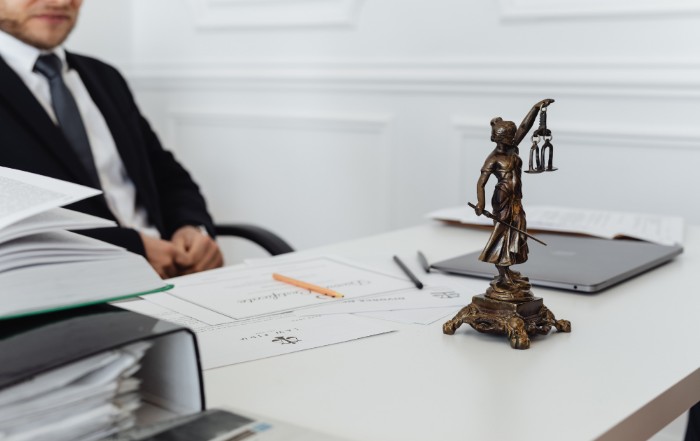 They will work with you to ensure that you conduct your business operations in a manner that complies with all relevant laws and regulations.
Take the time to carefully consider which lawyer is right for your business and ensure they can provide you with the needed services. The bottom line is that working with an employment lawyer can be a manageable experience.