A Personal Injury Lawyer is needed all year round, but injuries from collisions are more likely during the colder months. Anyone who experiences winter in Canada knows one simple fact; roads are icy and downright hazardous. The outrageous part? At times people choose to drive as though the road conditions are normal. These people have much to learn about the do's and don'ts of winter driving. Unfortunately, even the most cautious of drivers can end up in the middle of a serious car accident. In 2015 The Canadian Council of Motor Transport Administrators found that there were approximately 116,735 car accidents that resulted in personal injuries that year alone. If you have a car accident this winter, you should consider calling a Personal Injury Lawyer, or book a free consultation online. These specialized experts know the ins and outs of the policies surrounding your case. They're the ones who can properly represent you.
What does a Personal Injury Lawyer do?
Before learning what a Personal Injury Lawyer can do to help, we must define "personal injury." In simple terms, it's the bodily harm that occurs from an accident. These types of accidents often result in painful suffering, or loss of financial income. The consequences of these injuries can be short-term, or long-term. Varying degrees of pain or disablement from a car accident can impact which insurance benefits can be granted. A Personal Injury Lawyer helps you get the benefits you need for medical, or economic recovery. Their job is to guide you through the legal process and tell you what your options are following your car accident. They'll also review any important paperwork regarding your case. They will tell you which benefits you have access to, from medical expenses, economic losses, or damage to personal belongings.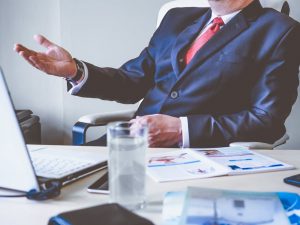 Determining benefits for personal injury
The Ontario accident benefits system is complicated, and many Canadians don't know the process to claim the benefits owed to them. This is one of the main reasons it's useful to hire a Personal Injury Lawyer. Luckily, all insurance companies in Ontario follow the same coverage standards. This ensures a certain level of fairness in legal matters. A Personal Injury Lawyer will carefully review the details your case, and get the best benefits available to you. If ever you find yourself in need of a highly skilled Personal Injury Lawyer, then look no further.