If you've been injured in an accident that wasn't your fault, you may wonder if you can file a case against the person or company responsible. The answer to that question is yes, and the best way to do it is to allow a personal injury lawyer to intervene.
There are many personal injury lawyers in Ottawa, but you need someone with vast experience and expertise to get you the best possible outcome in your case. That's where Badre Law comes in.
What is a Personal Injury Lawyer?
Before we dive deep into personal injury cases, let us first know what a personal injury lawyer is. If you are injured in an accident, it is essential to have an excellent personal injury lawyer on your side. A personal injury lawyer helps people who have been injured through no fault of their own.
A good Ottawa personal injury lawyer knows the law inside out and can build a strong case on your behalf. They may help with a compensation claim, or they may help to get the person's case in front of a court.
Ottawa personal injury lawyers help their clients by investigating the accident, gathering evidence, and working with medical experts to build a strong case.
They also negotiate with an insurance company on behalf of their client. In some cases, personal injury lawyers may take their cases to trial.
Suppose you have been injured in an unfortunate accident. In that case, you may receive compensation for your pain, medical bills, suffering, and unpaid wages due to your inability to work and other losses on your part.
A personal injury lawyer can help you understand your injury claim, rights, and options and fight for the maximum compensation you deserve.
What to Expect From Your Personal Injury Lawyer?
If you've been injured in an accident that wasn't your fault and you began to transact with a lawyer, it is vital to know what to expect from them. Your lawyer will meet with you to discuss the details of your accident, ask for any police reports or medical bills related to your injury, and begin building your case, gathering evidence, and talking to witnesses.
If you settle with the other party's insurance company, your Ottawa personal injury lawyer will work to ensure you receive the best possible payout. If the case goes to court, your lawyer will present your case before a judge or jury.
Your lawyer should be someone you can trust to keep your best interests at heart and guide you through the legal process. You must have someone who is experienced in handling similar cases and understand the law well. A trustworthy and expert lawyer should also be available to answer any questions you may have and keep you updated on the progress of your case.
The bottom line is that contacting a personal injury lawyer to discuss your case is the best thing to do, significantly if you have been severely injured in an accident.
How to Find the Best Personal Injury Lawyers?
When choosing a lawyer from a trusted law firm, ask about their experience, fees, and success rate. You should also ensure that you are comfortable with the lawyer and feel confident in their ability to represent you.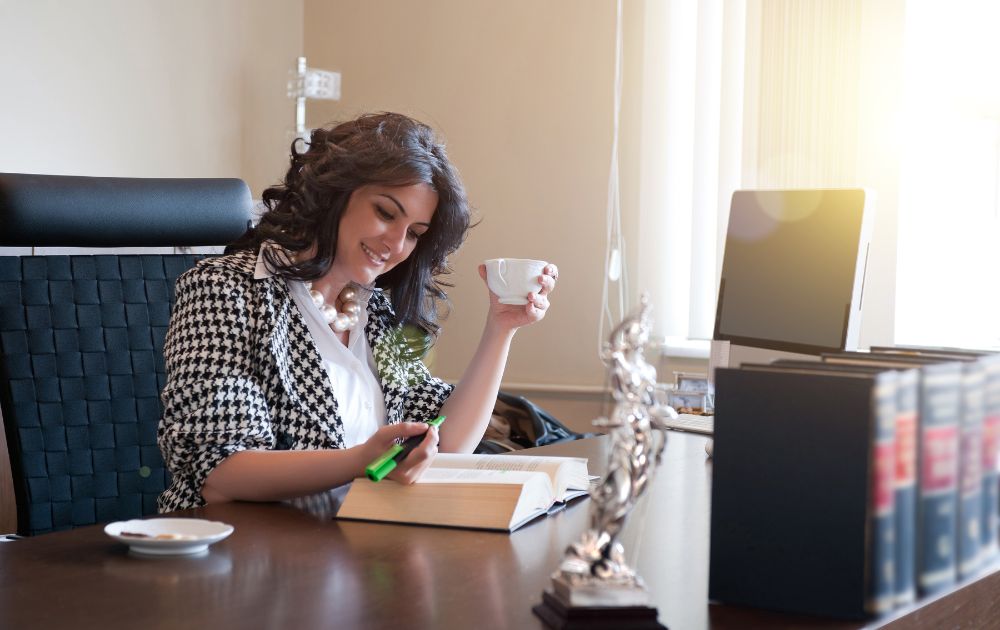 Ask Friends or Family for Referrals
When looking for Ottawa personal injury lawyers, asking friends or family for referrals is a good idea.
They might know a reliable law firm or someone who has had a good experience with a lawyer and can recommend one to you.
Check with the Law Society of Upper Canada
The Law Society of Upper Canada is the regulating body for lawyers. To get expert opinions, you can search their website for a list of personal injury lawyers in Ottawa.
Do an Online Search
A simple online search will also turn up several personal injury lawyers in Ottawa. Checking Google reviews can be a good way to understand who is out there and what they offer.
Narrow Down your Choices
Once you have a list of potential Ottawa personal injury lawyers, you can start to narrow down your choices. Consider things like their experience, specialization, track record, and location.
Make sure you choose a lawyer that you feel comfortable with and who you think will be able to represent your interests best.
Schedule a Consultation
Most personal injury lawyers will initially offer a free consultation. This is a good opportunity to get to know the lawyer and ask any questions you may have. It is also a chance for the lawyer to assess your case, devise appropriate legal action, and see if they can help you.
Retain a Lawyer
You must sign a retainer agreement if you decide to retain a lawyer. This is a contract between you and the lawyer that outlines the terms of their representation. Be sure to read over it carefully before signing anything.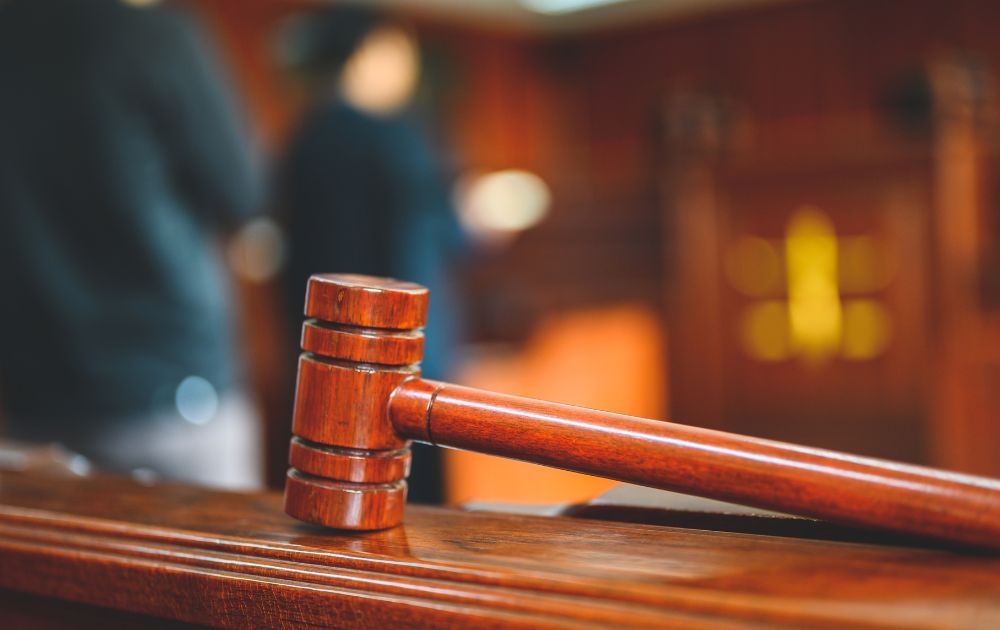 Get Started On Your Case
Once you have retained a lawyer, they will start working on your case. Personal injury lawyers Ottawa will gather evidence, interview witnesses, and build a strong argument on behalf of their clients.
Go to Court
If your case goes to court, your lawyer will be by your side every step of the way. Injury lawyers in Ottawa will help you present your case in the best possible light and fight for the appropriate accident claim or compensation clients deserve.
Finding and retaining a personal injury lawyer in Ottawa does not have to be complicated. Following these simple tips, you can find the right law firm or lawyer for your needs and get started on your case.
Personal Injury Claims: Types of Cases a Law Firm Might Handle
There are many types of injury cases. So, when looking for a personal injury lawyer in Ottawa, your primary focus should be finding the one with experience and the best interest of the type of case you are filing.
The different types of personal injury cases are the following:
Premises Liability and Skip-and-Fall Accidents
Premises liability refers to any injury that occurs on someone's property or any injury caused by a hazardous condition on the property.
This type of personal injury case applies to cities, businesses, private properties, venues, and transport firms accountable for managing safe-to-use subway stations and sidewalks.
Each state implements different laws concerning premises liability; your personal injury lawyer may call for particular expertise to handle your case and devise a legal action.
The prevalent premises liability cases that a personal injury law firm deals with include:
Negligent security
Fire accidents
Daycare or school-related accidents
Trips, slips, and fall injuries
Construction site accidents
Elevator accidents
Swimming pool accidents
Negligent hotel security
Lead paint-related cases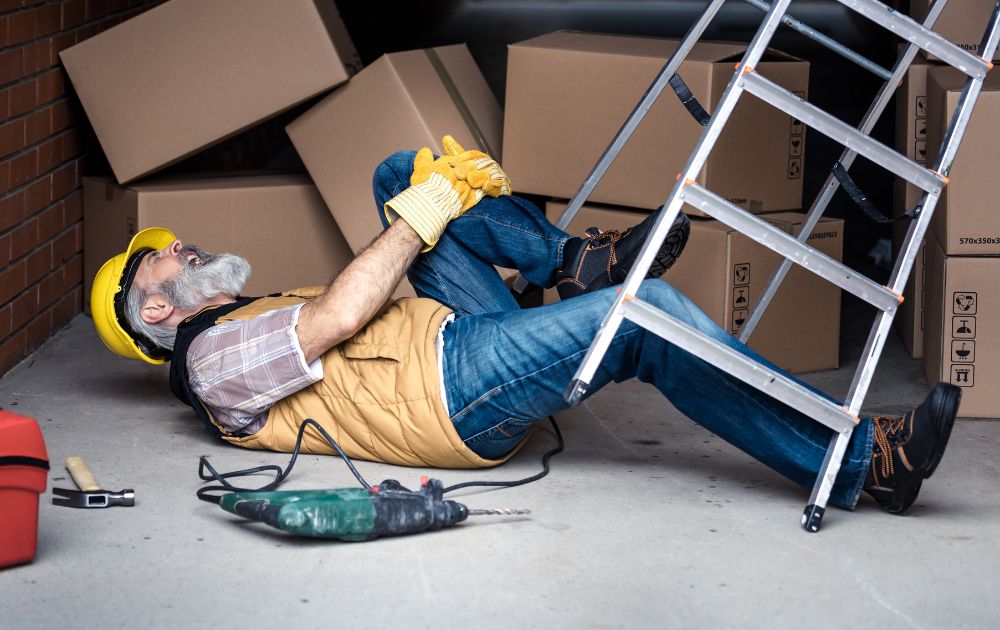 Ottawa personal injury lawyers handle various motor vehicle accident cases, such as:
Bus accidents
Subway accidents
Car accidents
Truck accidents
Boating accidents
Aviation accidents
Train accidents
Diverse forms of motor vehicle accidents, such as car accidents, implicate various law theories and specific expertise with different levels of intricacy.
Choosing a lawyer with vast experience and specialized knowledge about the type of motor vehicle accident you encounter is critical since not all of them practice exclusively in all kinds of accidents.
Child Sexual Abuse Cases
Ottawa personal injury lawyers fighting for justice for child sexual abuse victims also assist their clients in seeking lawful compensation for the severe damage of being abused at a very young age.
Personal injury lawyers help child abuse victims to acquire compensation, which they will use for the required treatment and therapy to help retract the damaging consequences of trauma brought about by the abuse.
Child abuse cases, in any form, should not be overlooked to prevent the possibility of future victimization.
Discuss your concerns with an expert and humane personal injury attorney to devise the proper action.
Personal injury lawyers in Ottawa can assist child sexual abuse clients in obtaining the justice and compensation they deserve.
Injury from Medical Products
Every medical device or pharmaceutical firm is responsible for ensuring its products are suitable for safe consumption.
Therefore, if you're injured because of inability or negligence to ensure your well-being and safety, seeking the legal assistance of a lawyer can help you acquire the appropriate compensation.
Defective medical devices and drugs, and product liability cases include:
Failure to give a warning
Manufacturing defects
Marketing defects
Faulty design
When seeking a personal injury lawyer to handle defective medical devices, drugs, and product liability cases, choose one knowledgeable in intricate pharmaceutical and medical terminology.
You're entitled to a worker's compensation claim for injuries incurred while performing your work duties.
Allowing an expert and experienced lawyer to acquire a worker's compensation will make things less complex on your part.
Suppose several people are involved in the injuries you incurred, or if the worker's compensation is insufficient, your lawyer will assist you in filing a workplace accident claim to seek further compensation for your suffering.
Examples of workplace accidents and worker's compensation include:
Workplace violence
Fires and explosion accidents
Construction accidents
Accidents related to dangerous construction work equipment
Building collapse
Welding accidents
Exposure to hazardous substances or chemicals
Disability of injuries brought about by repeated motions in the workplace
Electric shock or electrocution
Consulting a personal injury lawyer Ottawa with immense knowledge and experience in handling workplace accidents and worker's compensation is critical, as the lawyer can legally discuss whether or not you're entitled to seek further compensation.
Medical Malpractice
This type of personal injury occurs when a medical professional or physician fails to practice or meet the approved standards of health care, leading to a severe injury, such as brain injuries, spinal cord injuries, etc., or even the wrongful death of a patient.
You need to provide evidence to support your claim that the medical provider or physician was careless, resulting in the patient's long-term disability, permanent injury, or untimely death.
Such a case is deemed one of the most challenging in personal injury law, as it calls for a well-versed and experienced personal injury lawyer who is an expert in medical practice cases.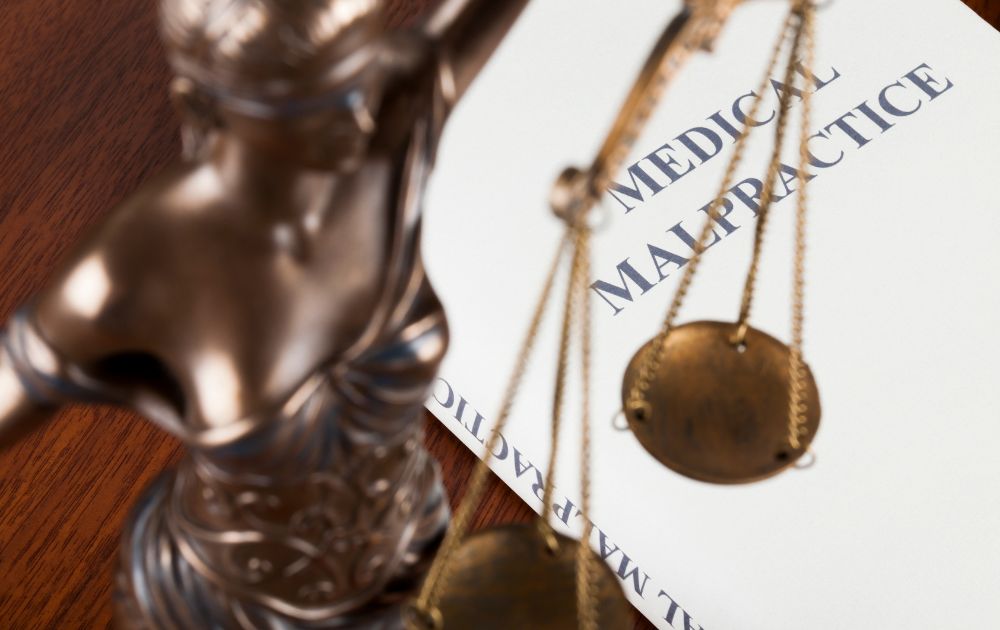 Examples of medical practice suits are:
Failure to diagnose cancer
Anesthesia errors
Prescription drug errors
Surgical errors
Failure to diagnose the patient
Birth injuries
Emergency room errors
Hospital negligence
Surgeons, nursing homes, physicians, radiologists, nurses, medical facilities, and hospitals are some parties you can sue for medical practice cases.
Each of these cases can be complex and require the expertise of a qualified personal injury lawyer.
Make sure you choose a lawyer from a reputable personal injury law firm with an extensive experience with the case you are filing.
Dreadfully, nursing homes' negligence and abuse of their elder patients are often unexposed, resulting in injustice.
For this reason, filing a personal injury claim is one of the best solutions to sue responsible parties who caused further injuries to ailing elders.
Whether the negligence or abuse is unintentional or intentional, the best action is to speak to a personal injury lawyer who can look into the case and seek rightful compensation.
Some of the cases you can file a claim against a nursing institution or employees include:
Financial exploitation
Starvation
Abuse with medications
Physical abuse
Incidents of violence
Mental, verbal, or emotional abuse
How much money can you expect to receive from a personal injury lawsuit?
The amount of money that can be expected from a personal injury lawsuit varies depending on the severity of the injury, whether or not the injured party was at fault and other factors.
Generally, accident victims who file personal injury lawsuits receive a sum of money that is meant to compensate them for their losses. This can include medical expenses, lost wages, and pain and suffering.
In some cases, punitive damages may also be awarded to punish the party who caused the serious personal injury.
It is important to note that every case is different, and the amount of money that can be expected from a personal injury claim will depend on each case's specific facts and circumstances.
How to File a Personal Injury Claim?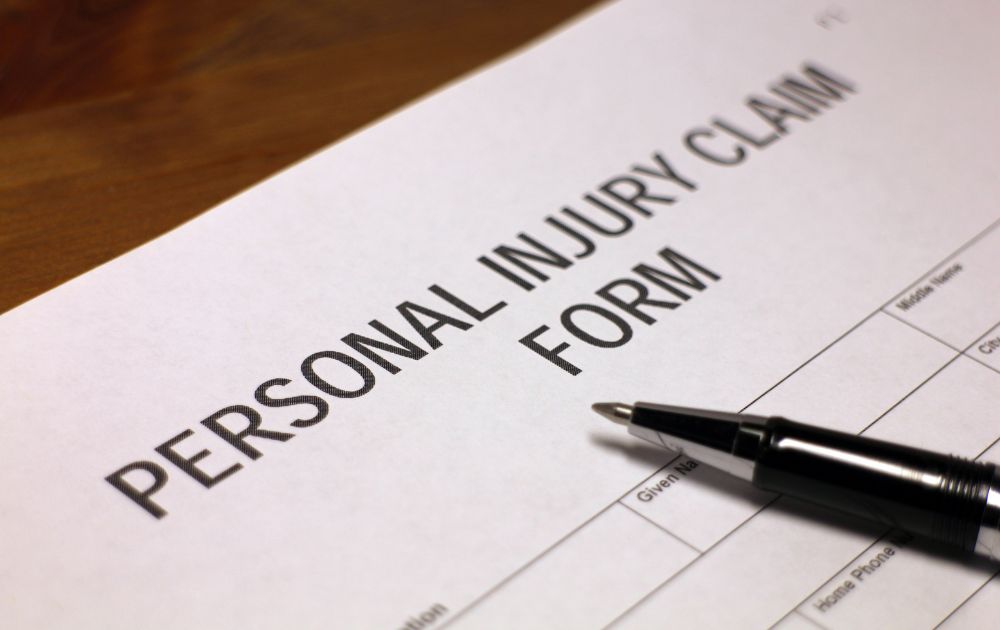 To bring a personal injury claim, your lawyer must show that the undesirable event was caused by someone else's carelessness. They will need to gather evidence and build a strong case.
A legal team of personal injury lawyers works on a contingency basis, meaning they only get paid if you win your case. They typically charge a percentage of your settlement or judgment, so choosing a lawyer you feel will get you the best possible result is crucial.
You should contact a personal injury lawyer immediately after the unfortunate incident to address legal issues accordingly. If you wait too long, you may miss the deadline for filing a claim. In some, the statute of limitations for personal injury claims is as little as one year.
Ultimately, if you are injured in an accident or suffer from catastrophic injuries, you must speak with a personal injury lawyer as soon as possible.
Personal injury lawyers Ottawa can help injured people file a claim and negotiate with the insurance company.
Experienced lawyers can also help you get the compensation you deserve for your injuries.